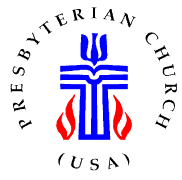 United Presbyterian Church
2360 Longwood
Ave., Reedsport, OR 97467 (541) 271-3214
Sunday Service:
10:30: Choir Warm-up 10:15 —
Office Hours
:
9:00-2:00 Tuesday, Wednesday, Thursday
Pastor's Hours:
Wednesday, Thursday and Friday from 8:30-4:00
.
Saturdays:
9:00-12:00
.
Making a Difference and Changing Lives Since 1919
---
UPC Sanctuary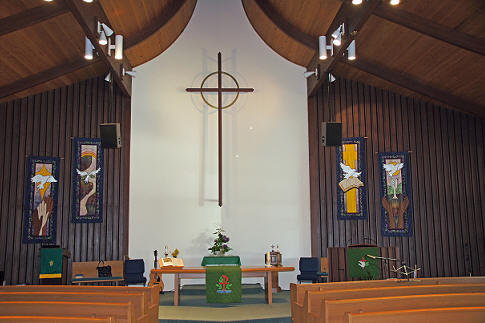 This page was last updated on 07/28/2016—Working together to make the world a better place.

July - August Lay Leaders Click Here

Lily Update from Cindy: Praise the Lord, Beth just called and Lily has been discharged and everything went well. She is a little grumpy but o.k. and should not have to have a replacement for at least 10 years. Yesterday she got to visit some 4 week old puppies -- relatives of one of her dogs. Beth said Lil was delighted with the visit. Cindy

All Church picnic at the Swifts on Saturday, August 13 at 5pm. They will furnish hotdogs and hamburgers, we should bring salads or whatever else we would like to.

The Presbytery News Letter, the "Omnibus" is now online (Click here). UPC, Covenant Methodist, and three other churches are featured--in part because of some off-handed comments made to Mike Hubbard by yours truly. The article is featured in SOUTH CHURCHES, p. 8

The July Parish Paper is available by clicking here. This issue is entitled, "When Charity Brings Anything but Relief."

The Presbytery of The Cascades will have a Stated Meeting Friday & Saturday, July 15-16, 2016 at First Presbyterian Church, 85 S. Holly St, Medford, OR. For more information, click here.

Also for the Lay Leader (and for any anyone else wanting an advance copy), this coming Sunday's scriptures are available by clicking here.

Like to play and sing? Talk to Buck about forming an old time gospel group for Sunday morning worship.

Life is often frustrating and painful. Very often the act of telling someone your problems, troubles or concerns relieves the stress and makes you feel better and more at peace. So, if you're feeling stressed out and need to voice your concerns, drop by—I will be glad to sit, listen and help if I can. Everything is always held in the strictest confidence.
| | | | |
| --- | --- | --- | --- |
| Day | Lay Leader | Usher | Event |
| 3 | Cindy T. | Children | Communion Servers: Roy & Marlene S |
| 10 | Nada R. | Swift Family | Potluck |
| 17 | Dennis T. | Rose B. | |
| 24 | Eva C. | Kathe L. | |
| 31 | Tom C. | Linda D. | |
August
Day

Lay Leader

Usher

Event

7

Teresa C.

Children

Communion Servers: Teresa & Bob Cline

14

Cindy T.

Joann O.

Potluck

: Finance/Endowment/Stewardship

21

Eva C.

Kathe L.

28

Tom C.

Linda D.