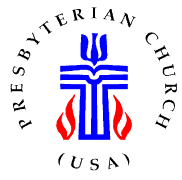 United Presbyterian Church
2360 Longwood
Ave., Reedsport, OR 97467 (541) 271-3214
S
unday Service:
10:30: Choir Warm-up 10:15 —
Office Hours
:
9:00-2:00 Tuesday, Wednesday, Thursday
Pastor's Hours:
Wednesday, Thursday and Friday from 8:30-4:00
.
Saturdays:
9:00-12:00
.
Making a Difference and Changing Lives Since 1919
---
Photo by Cindy

This page last updated: 05/05/2016—Working together to make the world a better place.
Marlene came through her laparoscopic surgery in fine shape and with no complications. Roy said she can come home tomorrow (May 5).
There is updated information uploaded from Rose, including an updated May calendar. Click here for more information
The Presbytery of The Cascades will have a Stated Meeting Friday & Saturday, July 15-16, 2016 at First Presbyterian Church 85 S. Holly St, Medford, OR. For more information, click here.
UPCs Walk-in emergency food supply is dwindling and could use a few more donations of long lasting foods, such as canned food, etc..
For the Lay Leader and Usher calendar, click here
For the Lay Leader Sunday scripture reading, click here.
Like to play music? Like gospel music? Like to sing? Talk to Buck about forming an old time gospel group for Sunday morning worship.
Leadership Seminars for deacons, elders, and staff—preparation for a changing church. Click Here
Stopping declining church membership; is it possible and if so, how? Click here.
Life is often frustrating and painful. Very often talking to someone relieves the stress and makes you feel better and more at ease. When you're feeling stressed out and feel the need to talk, drop by—I will be glad to sit and listen. Additionally, everything is confidential.