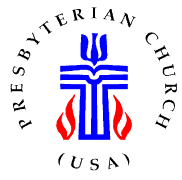 United Presbyterian Church
2360 Longwood
Ave., Reedsport, OR 97467 (541) 271-3214
S
unday Service:
10:30: Choir Warm-up 10:15 —
Office Hours
:
9:00-2:00 Tuesday, Wednesday, Thursday
Pastor's Hours:
Wednesday, Thursday and Friday from 8:30-4:00
.
Saturdays:
9:00-12:00
.
Making a Difference and Changing Lives Since 1919
---
January's Communion (Photo by Brad Hauser)
This page last updated: 02/05/2016
—W
orking together to make the world a better place.
Our Ash Wednesday Service will be at 7PM on February 10.
Like to play music? Like gospel music? Like to sing? Talk to Buck about forming an old time gospel group for Sunday morning worship.
Leadership Seminars for deacons, elders, and staff—preparation for a changing church. Click Here
How Congregations are Helping Stop Predatory Lending. Interested? Read the lastest Parish Paper. Click Here
For the latest Omnibus, click here.
The Community Events Page has recently been updated. Click here.
This week's Scriptures for Feb 7.
On Friday, March 25 at 12:00 noon we are hosting the community's Good Friday Service. That should be a wonderful experience.
Hospice will conduct volunteer training on 3/10. Call Hospice to get the time. In addition to volunteer training, Hospice will conduct a Spiritual Care lecture on April 10 from 9 – 2. Call 269-2986 to register.
Life is often frustrating and painful. Very often talking to someone relieves the stress and makes you feel better and more at ease. When you're feeling stressed out and feel the need to talk, drop by—I will be glad to sit and listen. Additionally, everything is confidential.