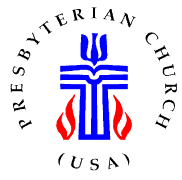 United Presbyterian Church
2360 Longwood
Ave., Reedsport, OR 97467 (541) 271-3214
Sunday Service:
10:30: Choir Warm-up 10:15 —
Office Hours
:
9:00-2:00 Tuesday, Wednesday, Thursday
Pastor's Hours:
Wednesday, Thursday and Friday from 8:30-4:00
.
Saturdays:
9:00-12:00
.
Making a Difference and Changing Lives Since 1919
---
The Delgani String Quartet
Live at UPC

This page was last updated on 06/29/2016—Working together to make the world a better place.

Our hearts and our prayers go out to those who have lost family and friends in the Orlando hate crime. What a horrible state of affairs when we can't go to a movie or nightclub without fear of some demented person trying to kill us. Why any person of any faith or religion thinks they have the right to make such heinous decisions is far more than I can fathom.

July Parish Paper is available by clicking here. This issue is entitled, "When Charity Brings Anything but Relief."

This Past Sunday Roy, Dennis and Cindy were installed as elders, and Kathe and Teresa were installed as deacons. We pray that their leadership both inspire and lead us into a whole new future. May God bless them, empower them and be with them.

The Delgani String Quartet Put on a wonderful chamber music performance live at UPC last Friday evening. Their performance was stunningly wonderful. More to follow later.

The Community Page has been completely revamped and updated with many events happening both in Reedsport and in Winchester Bay. Click here for the latest haps in our area.

The Presbytery of The Cascades will have a Stated Meeting Friday & Saturday, July 15-16, 2016 at First Presbyterian Church, 85 S. Holly St, Medford, OR. For more information, click here.

Thanks to all who have donated to our walk-in emergency food supplys, which has dramatically improved. As you know, this is always an on-going need, so if the spirit moves you, please feel to donate at any time. It will all be used for good and taking care of the hungry.

The Lay Leaders and Ushers calendar is available by clicking here

Also for the Lay Leader (and for any anyone else wanting an advance copy), this coming Sunday's scriptures are available by clicking here.

Like to play music? Like praise and gospel music? Like to sing? Talk to Buck about forming an old time gospel group for Sunday morning worship and possibly even other events.

Life is often frustrating and painful. Very often the act of talking to someone relieves the stress and makes you feel better and more at peace. So, if you're feeling stressed out and need to voice your concerns, drop by—I will be glad to sit and listen, plus everything is held in the strictest confidence.
| | | | |
| --- | --- | --- | --- |
| Day | Lay Leader | Usher | Event |
| 3 | Cindy T. | Children | Servers: Roy & Marlene S |
| 10 | Nada R. | Swift Family | Potluck |
| 17 | Dennis T. | Rose B. | |
| 22 | Eva C. | Kathe L. | |
| 31 | Tom C. | Linda D. | |